New Construction
Checklist For Hiring A Contractor
(Courtesy of Department of Labor and Industries)
Checking out your contractor on the L&I Web site or contacting the Master Builders Association of Pierce County are some steps you can take to protect yourself against unscrupulous or unqualified contractors. You should also:
Interview perspective contractors and solicit written bids. Bids that are significantly lower than all others should be questioned.
Ask a contractor to show you identification and their L&I contractor-registration card. Then verify the contractor's registration status at www.contractors.Lni.wa.gov or by calling L&I's toll-free contractor-registration line at 1-800-647-0982 or by calling your local L&I service center, listed in the state government section of the telephone book.
Review all aspects of the bid, not just the price. Materials, time frames, cleanup practices, required deposits and references are also important.
Also, if possible, ask for references on similar projects and go look at the finished product. Also, visit a project in progress to see how the contractor operates: Is the site clean? Do they talk to the homeowner and follow-up in writing with changes?
Be wary of a contractor who asks for a large deposit or the entire cost upfront. Ten to 15 percent of the bid price is normally sufficient. Before work begins, ask the contractor for the required disclosure statement, called "notice to customers," if your project is valued at more than $1,000. This statement provides you with information about your rights and responsibilities.
Try to anticipate problems such as cost overruns or cleanup. A written agreement should be in place before the work is begun.
Be sure all change orders are in writing and include the additional cost. Ask questions as work progresses. You should feel comfortable asking questions, and if you don't, say so.
Why Remodel?
Let's say you got married, bought a house and started a family. Now, several years later, your children have grown and your family is now cramped in your once spacious home.
Your first inclination may be to start looking for a bigger house. But, before you uproot the family and move them away from what they know and love, you might consider remodeling the home you live in now.
According to Harvard's Joint Center for Housing Studies, Americans spent $233 billion fixing up their homes in 2005.
Choosing whether to remodel is not simple. There are many factors to consider. So, where do you start?
Do The Math
There are cost advantages to staying put and renovating. When home prices are rising, you may be able to add on for less than it would cost you to buy a bigger house. You also kitchen avoid the costs associated with selling your home, buying a new one and moving, which can drain away 10 percent or more of the value of your home each time you move.
If you are torn between moving and remodeling, crunch some numbers. Find out what your home is worth. Check out the real estate market and find out what it will cost to buy a home with the amenities you want. Also, find out what it would cost to renovate your current home. Allow us to create an estimate based on your needs. Ask yourself: Will the expense of an addition keep us happy for a decade? Or is it a shorter-term solution for our needs?
What You Have vs. What You Want
Start thinking about the things you wish your current home included. Do you dream of a playroom for the kids or a yard with room for entertaining? Do you yearn for a second bathroom or a gourmet kitchen?
Ask yourself: Can I change my existing property to accommodate those features? Can I add a room over the garage? Are there structural issues or zoning regulations that will have to be addressed in the event of renovation?
Then decide: If I make those changes, would my home fit my needs or would I be trading one problem for another? If adding a room improves your floor plan without eating up too much of your yard, then the project is worth the investment.
Why Design/Build?
Whether you are in the market to build a new home, remodel a kitchen or bath, or create an addition for an existing home, Design/Build may offer services that are just right for you.
The Design/Build approach to building brings together professional design and construction expertise. One company handles both design and construction, which means you enjoy greater continuity of service. This joining of the design and construction functions also can save you time and money, and helps make you more of a partner in the construction or remodeling of your home.
Who Buys Design/Build Services?
Design/Build is for people who want a more active role in planning the remodeling or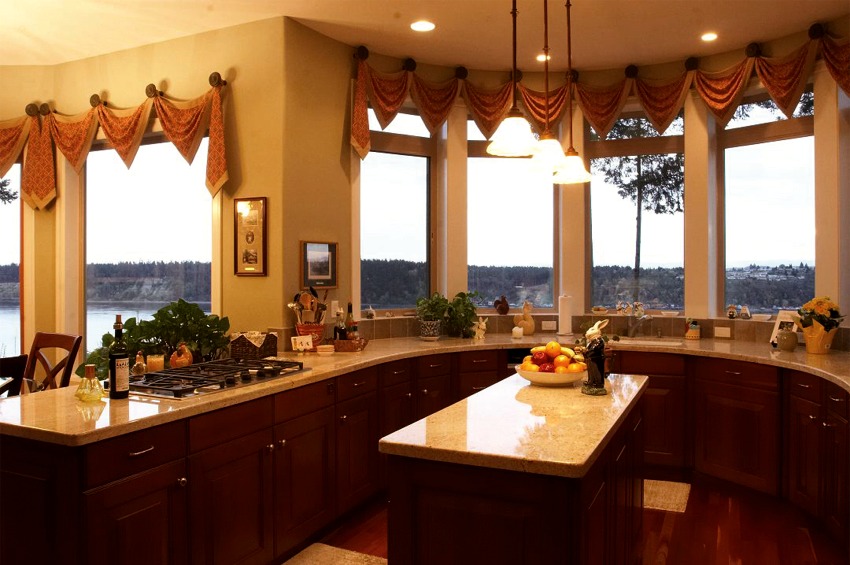 construction of their homes and who appreciate the convenience and consistency of working with one firm from start to finish.
In order to build your dream home, Design/Build works with you at each phase of design and construction to create the home that best matches your desires and your budget. If you are contemplating a makeover of your present home, Design/Build can help ensure that your specific concerns are factored into the design of your project right from the start. The efficiencies of the Design/Build process help ensure that your time and your money are well spent.
Your Priorities Drive The Project
In addition to your tastes, your Design/Build team will consider your space needs, building code requirements, and any other applicable factors, and combine these elements to create a pleasing and structurally sound design.
At, or shortly after, your initial meeting, Design/Build will generate a ballpark estimate for your new home or remodeling project. Based on this initial estimate, and your approval to proceed, Design/Build will then produce a preliminary design, including the first set of sketches and a more detailed estimate. The decisions and selections you make guide the Design/Build team in refining these sketches into a final design, accompanied by a more polished estimate. When all design decisions, allowances, and selections have been made, a set of complete construction drawings can be created and a final contract price established.
The Same Team Handles Design and Construction
During construction you have the reassurance of knowing that the team in charge of building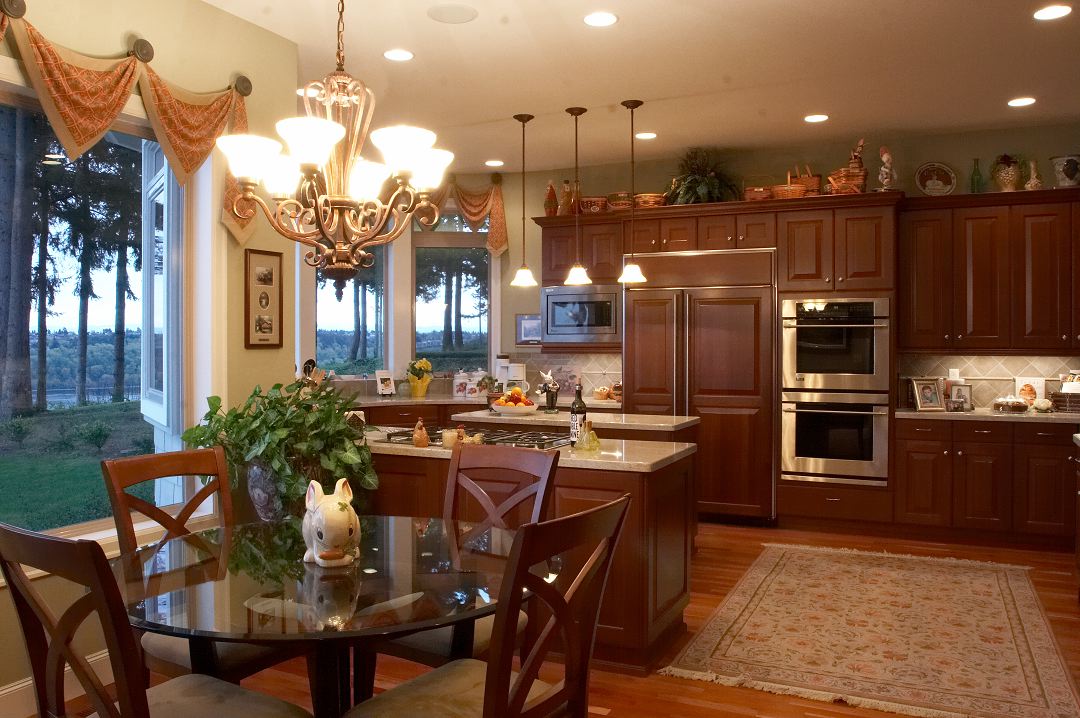 or remodeling your home is completely familiar with the design. You run less risk that design elements will be misinterpreted or that necessary materials will not be available and cause delays or changes.
If you are considering living in your home during a remodeling project, be sure to discuss your options and concerns during the early planning stages. If possible, it would be best to vacate the home for health and safety reasons.
Not Just A Pretty House, But A Well-Tailored Home
Design/Build offers you more than just a pretty house. From the start, design solutions are strongly rooted in practical application and experience. Project planning takes into account the realities of the construction process and the budget you have established. Because the work is centralized in one firm, the
Design/Build process greatly reduces the chances of costly or time-consuming surprises once the project is under construction. The result is a new or remodeled home that suits your specific needs and preferences.
When you work with Design/Build, you enter into a solid partnership with experienced professionals whose skills and knowledge can help you realize your dreams for a new or improved home.
Working With Design/Build Offers You:
Greater participation in the design process
Greater consistency of service
Greater efficiency through the combined design and construction team
Design/Build Is Well Prepared To:
Design or remodeled space to boost your home's comfort, livability, energy efficiency, functionality, and value
Ensure your project's design compatibility with existing structures, your building site, and your neighborhood
Accommodate design considerations such as building in historic areas, preserving scenic views, working in high-traffic areas, designing for accessibility, or creating special amenities
Ensure that the design and construction of your project will comply with your jurisdictions current code requirements
Correct or compensate for design or structural deficiencies in an existing home
Copyright © 2000-2017, Harbor Home Design, Inc. All rights reserved.