Benefits of Design/Build
Whether you are in the market to build a new home, remodel a kitchen or bath, or create an addition for an existing home, Design/Build may offer services that are just right for you.
The Design/Build approach to building brings together professional design and construction expertise. One company handles both design and construction, which means you enjoy greater continuity of service. This joining of the design and construction functions also can save you time and money, and helps make you more of a partner in the construction or remodeling of your home.
Who Buys Design/Build Services?
Design/Build is for people who want a more active role in planning the remodeling or construction of their homes and who appreciate the convenience and consistency of
working with one firm from start to finish.
In order to build your dream home, Design/Build works with you at each state of design and construction to create the home that best matches your desires and your budget. If you are contemplating a makeover of your present home, Design/Build can help ensure that your specific concerns are factored into the design of your project right from the start. The efficiencies of the Design/Build process help ensure that your time and your money are well spent.
Your Priorities Drive The Project
In addition to your tastes, your Design/Build team will consider your space needs, building code requirements, and any other applicable factors, and combine these elements to create a pleasing, structurally sound design.
At, or shortly after, your initial meeting, Design/Build will generate a ballpark estimate for your new home or remodeling project. Based on this initial estimate, and your approval to proceed, Design/Build will then produce a preliminary design, including the first set of preliminary sketches and a more detailed estimate. The decisions and selections you make guide the Design/Build team in refining these sketches into a final design, accompanied by a more polished estimate. When all design decisions, allowances, and selections have been made, a set of complete construction drawings can be created and a final contract price established.
The Same Team Handles Design and Construction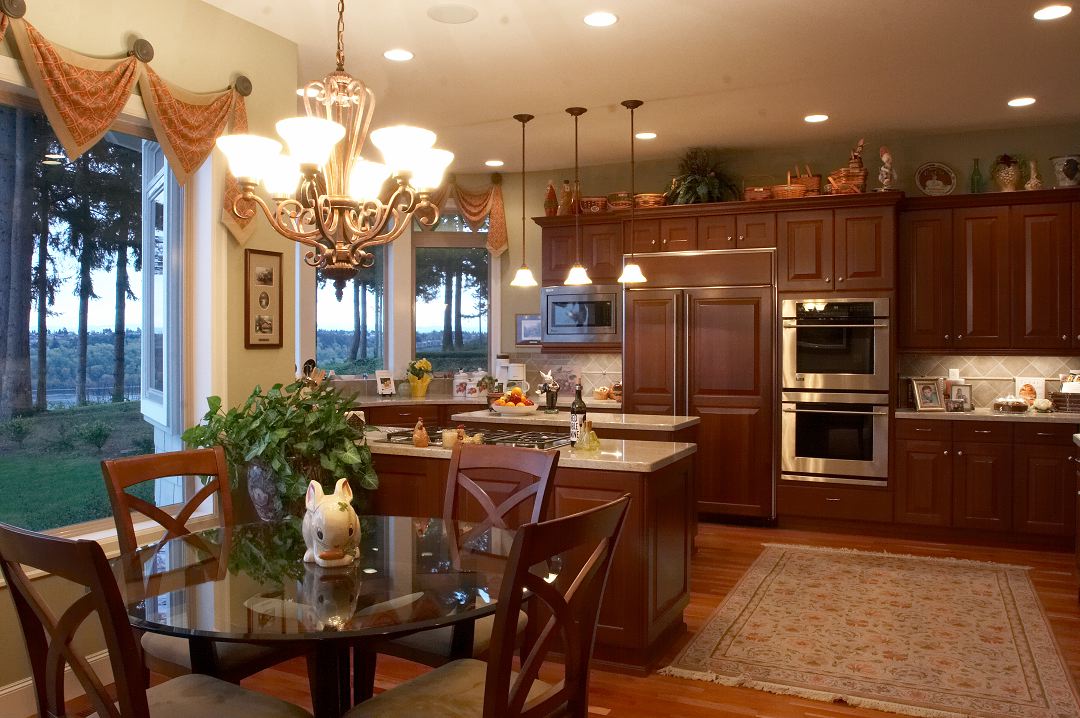 During construction you have the reassurance of knowing that the team in charge of building or remodeling your home is completely familiar with the design. You run less risk that design elements will be misinterpreted or that necessary materials wil not be available and cause delays or changes.
If you will be living in your home during an extensive remodeling project, be sure to discuss any special concerns with us, if possible, during the planning stage. Maintaining a clear, two-way communication throughout the process helps keep your remodeling project a positive, rewarding experience.
Not Just A Pretty House, But A Well-Tailored Home
Design/Build offers you more than just a pretty house. From the start, design solutions are strongly rooted in practical application and experience. Project planning takes into account the realities of the construction process and the budget you have established. Because the work is centralized in one firm, the Design/Build process greatly reduces the chances of costly or time-consuming surprises once the project is under construction. The result is a new or remodeled home that suits your special needs and preferences.
When you work with Design/Build, you enter into a solid partnership with experienced professionals whose skills and knowledge can help you realize your dreams for a new or improved home.
Working With Design/Build Offers You:
Greater participation in the design process
Greater consistency of service
Greater efficiency through the combined design and construction experience of a working team
Design/Build Is Well Prepared To:
Design new or remodeled space to boost your home's comfort, livability, energy efficiency, and functionality
Ensure your project\'s design compatibility with existing structures, your building site, and your neighborhood
Accommodate design considerations such as building in historic areas, preserving scenic views, working in high-traffic areas, designing for accessibility, or creating special amenities
Ensure that the design and construction of your project will comply with building code requirements
Correct or compensate for design or structural deficiencies in an existing home